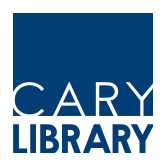 Menu
School Year Hours
9:00 AM - 9:00 PM
Summer Hours
9:00 AM - 9:00 PM
Item request has been placed!
×
Item request cannot be made.
×
Processing Request
The Teen Room hosts numerous programs to keep teens engaged and connected with each other and the library. This fall, we will offer five different virtual monthly book clubs; several virtual and outdoor programs; and regular Teen Take & Make activities. Stay on top of our programming events and registration deadlines, news updates, and more by signing up for the monthly Teen Room newsletter and by checking our the Events & Programs Calendar.
Teens! It is your turn to Line Dance!
Julie Kaufmann of Julie Kaufmann Dancin' will host a TEEN ONLY evening line dancing session on 9/23. 
Registration opens 9/13 at 9AM.