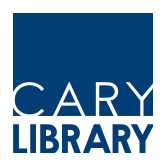 Menu
School Year Hours
9:00 AM - 9:00 PM
Summer Hours
9:00 AM - 9:00 PM
Item request has been placed!
×
Item request cannot be made.
×
Processing Request
Mother Goose
May 1st is Mother Goose Day!
Memorial Day
Get ready for Memorial Day.
Looking for books for your child(ren) but not sure what you want! Just want a library staff member to make selections for you?  Fill out this form and a library staff member will pull 10 books for you to pick up!