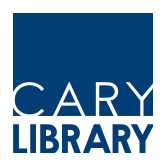 Menu
School Year Hours
9:00 AM - 9:00 PM
Summer Hours
9:00 AM - 9:00 PM
Item request has been placed!
×
Item request cannot be made.
×
Processing Request
What is a StoryWalk®?
A StoryWalk® is a fun, educational experience for children – and adults – to enjoy reading and the outdoors at the same time. Take a walk along the trail and read and interact with the book as you go!
The Lincoln Field StoryWalk® is made possible thanks to a collaboration between the Cary Library, Lexington Recreation & Community Programs, the Department of Public Works, and with support from the Recreation and Lincoln Park Subcommittees.  Funding for this project comes from donations to the Cary Library Foundation.
StoryWalk® Location:
Lincoln Field StoryWalk®
Our current featured book is: We All Play = Kimêtawânaw by Julie Flett.
From hiding and hopping, to swimming and squirting, this book reminds readers how animals play just like we do. This picture book is based on the Cree teaching of wahkohtowin, interconnectedness and play, and includes the English and Cree names of the animals in the book, all of whom are from 'Turtle Island' (North America). 
 
The StoryWalk® Project was created by Anne Ferguson of Montpelier VT and developed in collaboration with the Kellogg-Hubbard Library.  StoryWalk® is a registered service mark owned by Ms. Ferguson. StoryWalks® have been installed in all 50 states and at least 13 countries.
Continue the Fun
If you enjoyed this book, check out these other titles you might also enjoy: