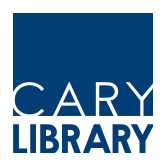 Menu
School Year Hours
9:00 AM - 9:00 PM
Summer Hours
9:00 AM - 9:00 PM
Item request has been placed!
×
Item request cannot be made.
×
Processing Request
What is a StoryWalk®?
A StoryWalk is a fun, educational experience for children – and adults – to enjoy reading and the outdoors at the same time. Take a walk along the trail and read and interact with the book as you go!
The Lincoln Field StoryWalk® is made possible thanks to a collaboration between the Cary Library, Lexington Recreation & Community Programs, the Department of Public Works, and with support from the Recreation and Lincoln Park Subcommittees.  Funding for this project comes from donations to the Cary Library Foundation.
The Parker Meadow StoryWalk® is made possible thanks to a collaboration between Cary Library, the Town of Lexington Conservation Department and the Department of Public Works. The Parker Meadow StoryWalk® was made possible by a gift from Enterprise Bank.
The StoryWalk® Project was created by Anne Ferguson of Montpelier VT and developed in collaboration with the Kellogg-Hubbard Library.  StoryWalk® is a registered service mark owned by Ms. Ferguson. StoryWalks® have been installed in all 50 states and at least 13 countries.
Current Featured StoryWalk® at 
Lincoln Park [PDF] at 122 Lincoln Street, Lexington, MA
Around the Table that Grandad Built by Melanie Heuiser Hill
A family gathers with friends and neighbors to share a meal around a table that is full of associations of how every member contributed to the meal.
Current Featured StoryWalk® at
The Leaf Thief by Alice Hemming
Squirrel enjoys looking at the beautiful, colorful leaves, but everyday more and more disappear which makes him think someone is stealing them.
Previous StoryWalks
Federico and the Wolf by Rebecca J. Gomez
Federico rides his bicycle to the market for Abuelo's groceries and stands up to a hungry wolf.
Continue the Fun with Federico and the Wolf!
---
Grandad's Camper by Harry Woodgate
A child who enjoys Grandad's stories of his travels and adventures with Gramps persuades him to fix up their old camper and take another trip, in honor of Gramps.
Continue the Fun with Grandad's Camper!
---
Amy Wu and the Perfect Bao by Kat Zhang
Amy is determined to make a perfect dumpling like her parents and grandmother do, but hers are always too empty, too full, or not pinched together properly.
Continue the Fun with Amy Wu and the Perfect Bao!
---
Home Is In Between by Mitali Perkins
Shanti misses the warm monsoon rains in India. Now in America, she watches fall leaves fly past her feet. Still, her family's apartment feels like a village: Mama cooking luchi, funny stories in Bangla, and Baba's big laugh. But outside, everything is different - trick-or-treating, ballet class, and English books. Back and forth, Shanti trudges between her two worlds. She remembers her village and learns her new town. She watches Bollywood movies at home and Hollywood movies with her friends. She is Indian. She is also American. How should she define home?
Continue the Fun with Home Is In Between!
---

A Big Bed for Little Snow by Grace Lin
Little Snow loves the new big, soft bed Mommy made him for the long, cold winter nights. But Mommy says this bed is for sleeping, not jumping! What happens when he can't resist jump, jump, jumping on his new fluffy, bouncy bed?
Continue the Fun with A Big Bed For Little Snow!
---
We All Play = Kimêtawânaw by Julie Flett
From hiding and hopping, to swimming and squirting, this book reminds readers how animals play just like we do. This picture book is based on the Cree teaching of wahkohtowin, interconnectedness and play, and includes the English and Cree names of the animals in the book, all of whom are from 'Turtle Island' (North America).