Item request has been placed!
×
Item request cannot be made.
×
Processing Request
Image: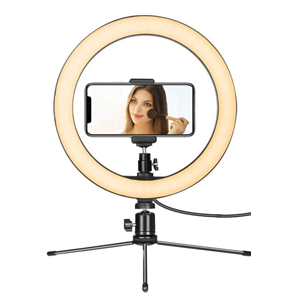 Description:
This 10" LED Ring Light is perfect for pictures, video, and zoom calls at your desk.
The light is USB powered, has 3 light modes with adjustable brightness, and a 360 degree rotation to find the perfect angle.
The tripod with the ring light is sized for desk usage, but the light can be mounted onto a larger tripod, if available.
Looking to use a larger tripod? See if our Tripod is available in our Library of Things!