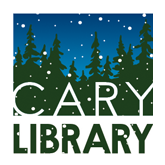 Menu
School Year Hours
9:00 AM - 5:00 PM
Summer Hours
9:00 AM - 5:00 PM
Mask Mandate in Effect 8/18/21
Item request has been placed!
×
Item request cannot be made.
×
Processing Request
In accordance with the Town of Lexington's COVID-19 Public Health Mandate, face coverings will be required for all library patrons beginning Wednesday, August 18, 2021.
This mandate applies to all individuals over the age of 2, regardless of vaccination status.
Individuals who are unable to wear a face covering due to a medical condition or disability are exempted from this mandate.