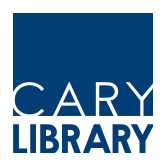 Menu
School Year Hours
9:00 AM - 9:00 PM
Summer Hours
9:00 AM - 9:00 PM
Local History & Genealogy
Item request has been placed!
×
Item request cannot be made.
×
Processing Request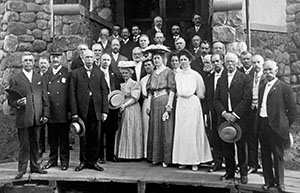 In addition to hundreds of books about the Battle of Lexington, Cary Library has a substantial collection of materials on life in Lexington from the Colonial and Revolutionary periods to the present day. These materials are found in the Lexington Collection and the Edwin B. Worthen Collection.
The Edwin B. Worthen Collection
NOTE: The Worthen Collection is being migrated to a new digital platform and will be unavailable until October. Please see the Reference Staff if you have questions.
Donated to Cary Library in 1976, the Edwin B. Worthen Collection documents life in Lexington from the early 19th to the mid-20th centuries. 
In addition to approximately 500 books, the Worthen Collection includes:
| | | | |
| --- | --- | --- | --- |
| manuscripts | maps |   | correspondence |
| pamphlets | scrapbooks |   | research notes |
| photographs | drawings |   | memorabilia |
| lantern slides | sketches |   | vertical file materials |
These materials may be explored in the Edwin B. Worthen Collection and detailed Finding Aid (description of the collection). 
The Lexington Collection
Materials in the Lexington Collection include published histories, Town reports, planning and zoning studies, Lexington High School yearbooks, family histories, newspapers, vital records, voting lists, street directories and vertical file materials, as well as histories of surrounding towns. These may be found by searching for specific topics in the Minuteman Library Network's catalog or by browsing through a detailed listing of local history materials and resources.
Other Important Lexington resources
Additional history-related resources in Lexington include the following: