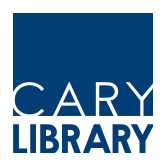 Menu
Summer Hours
9:00 AM - 9:00 PM
School Year Hours
9:00 AM - 9:00 PM
Infant, Toddler, and Preschool Activities
Item request has been placed!
×
Item request cannot be made.
×
Processing Request
We offer a variety of programs for young children. Programs are created around the developmental stages for the ages advertised and are designed to help develop early literacy skills.
For the most up to date schedule, please see our Events & Programs Calendar or subscribe to our newsletter.
Summer Storytime Offerings:
Summer Stories (ages 0 - 5): Tuesdays at 10:15 am beginning July 12
Summer Stories will be outdoors (weather permitting) and in person only.  Please check the calendar for the exact location as we will be in several different locations this summer.  Families are welcome to bring children of any age to our storytimes, ages indicate the developmental age for which the storytime was designed, but all children are welcome.  
Baby Summer Social (ages 0 - prewalkers)
A circle time followed by unstructured playtime to allow both grown ups and children to meet and make friends. Indoors. In person only. Check calendar for specific dates and times.
ASL Storytime (ages 2 - 5)
Ita will be joined by Arlene, an ASL interpreter and performer for this special storytime featuring stories in spoken English and American Sign Language.  Come join us for an interactive story experience.  Designed for ages 2 - 5, but all are welcome. Indoors, in person only.  July 14 and August 11 at 3:30 pm.
Other Preschool Activities:
Preschool Dance Party (ages  2 - 5)
Come dance with us! Indoors. In person only. No registration required.Check calendar for specific dates.
Messy Preschool Crafts (Ages 3 - 5)
Drop in to create some messy art!  Outdoors. In person only.  Check the calendar for specific dates and times. This program will only happen weather permitting.
Special Events:
Bring A Bear Picnic (All Ages Welcome): Wednesday July 13 10:30 am
Join us for our annual Bring a Bear Picnic!  Bring your favorite teddy bear, or other stuffed friend, a blanket, and a snack and join us for some stories, songs, and games.  Weather permitting we'll be at Tower Park. Inclement weather, we'll be indoors - in person only. No registration required.
Truck Day! (all ages welcome): Friday July 22 9:30 am - 12 pm
Come meet our friends from the Fire Department, Police Department and the Department of Public Works and see some of the trucks they drive! You'll be able to climb in and explore them, and talk to the drivers!  As a special treat, all kids can have a popsicle or ice cream sandwich from Mo's Ice Cream Truck thanks to the Friends of Cary Library!  Outdoors, weather permitting. No registration required.