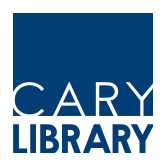 Menu
School Year Hours
9:00 AM - 9:00 PM
Summer Hours
9:00 AM - 9:00 PM
Infant, Toddler, and Preschool Activities
Item request has been placed!
×
Item request cannot be made.
×
Processing Request
We offer a variety of programs for young children. Programs are created around the developmental stages for the ages advertised and are designed to help develop early literacy skills.
For the most up to date schedule, please see our Events & Programs Calendar or subscribe to our newsletter.
Current Storytime Offerings
Families are welcome to bring children of any age to our storytimes, ages indicate the developmental age for which the storytime was designed, but all children are welcome.  Our storytimes are currently offered live outdoors and are broadcast simultaneously virtually for those unable to attend in person.
Storytime Jr. (Ages 0 - 2)
Preschool Storytime (Ages 3 - 5)
Singalong (Ages 2 - 5)
Other Programs
Dance Party (Ages 2 - 5) - Dance party is a live outdoor program only.  In the event of inclement weather, this program is cancelled.
Preschool Crafts (Ages 3 - 5) *Registration required* - This program is currently offered only virtually.  We'll provide the supplies needed to make the craft during the live instruction session.