Item request has been placed!
×
Item request cannot be made.
×
Processing Request
Image: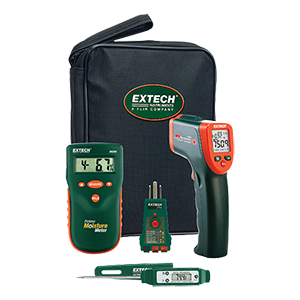 Description:
This kit helps you find problems around your home. Use the moisture meter to reveal the moisture of building materials or the handy infrared thermometer to measure –4°F to 500°F. Test your water heater with the waterproof thermometer (measures –40°F to 392°F) or plug in the GFCI outlet tester to test for faulty wiring.