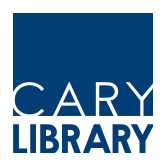 Menu
School Year Hours
9:00 AM - 9:00 PM
Summer Hours
9:00 AM - 9:00 PM
Item request has been placed!
×
Item request cannot be made.
×
Processing Request
Due to the coronavirus and library closure, the art submission period has been extended to an undetermined date.
If you are still interested in submitting for a future exhibition, please feel free to fill out the form below,
and it will be considered once the library is fully operational.
(A minimum of 10 pieces is preferred.)