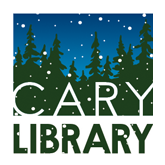 Menu
School Year Hours
9:00 AM - 5:00 PM
Summer Hours
9:00 AM - 5:00 PM
Item request has been placed!
×
Item request cannot be made.
×
Processing Request
Our Teen Take & Make activities are designed to be moderately simple crafting activities that can be done at home with just a few instructions.  Past Teen Take & Makes have included such activities as friendship bracelets, Pride pins, cardboard speakers, & paper cup weaving.  We will have a variety of new Teen Take & Make opportunities, available every 2-3 weeks.  For each Teen Take & Make activity, we create a limited number of kits, which are available first come, first serve from the Teen Room.