Menu
Summer Hours
9:00 AM - 9:00 PM
School Year Hours
9:00 AM - 9:00 PM
Item request has been placed!
×
Item request cannot be made.
×
Processing Request
Image: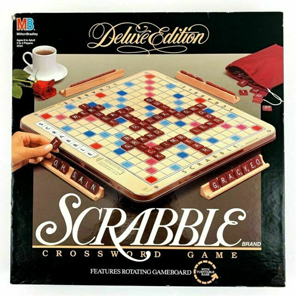 Description:
Consisting of interlocking words, crossword fashion, onto a Scrabble game board, Scrabble challenges players to spell out words using letter tiles with various score values.
The object of the board game is to get the highest score from combining letter values and special squares on the grid.
For 2-4 players, ages 8+