Item request has been placed!
×
Item request cannot be made.
×
Processing Request
Image: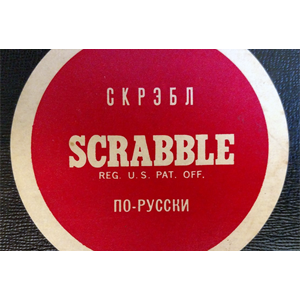 Description:
For 2-4 players, ages 8+ Play the Russian version of this classic word game! Pick your letters, form a word, and try to land on a triple-word score to claim the most points. ИГРАЙТЕ В РУССКУЮ ВЕРСИЮ КЛАССИЧЕСКОЙ СЛОВЕСНОЙ ИГРЬІ "SCRABBLE". ПЕРЕСМОТРЕВ ИМЕЮЩИЕСЯ БУКВЬІ, ПОСТАРАЙТЕСЬ ВЬІБРАТЬ НАИБОЛЕЕ ПОДХОДЯЩЕЕ СЛОВО, ЧТОБЬІ ПОЛУЧИТЬ ТРОЙНОЙ БАЛ И ПРЕТЕНДОВАТЬ НА НАИВЬІСШЕЕ КОЛИЧЕСТВО ОЧКОВ.