Item request has been placed!
×
Item request cannot be made.
×
Processing Request
Image: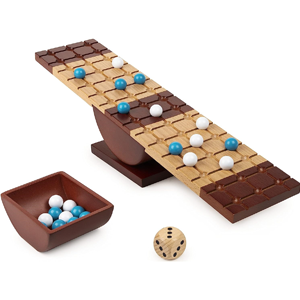 Description:
Race against opponents to be the first player to get four marbles to your end of the board, without reaching the tipping point. Test yourself, your family, and friends with Rock Me Archimedes! Gameplay lasts about 15 minutes and engages your visual perception and decision-making skills, requiring players to think critically.
For 2 players, ages 8+