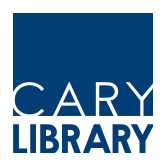 Menu
Summer Hours
9:00 AM - 9:00 PM
School Year Hours
9:00 AM - 9:00 PM
Lexington Authors Collection
Item request has been placed!
×
Item request cannot be made.
×
Processing Request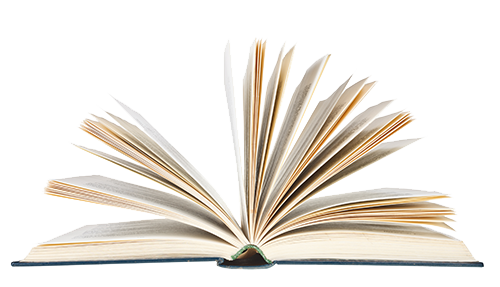 Works by local authors are an important part of every library's collection. Cary Library is proud to house an impressive collection of over 1,500 items created by more than 500 Lexington scientists, scholars, historians, economists, poets, artists, health experts, linguists, educators, comedians, computer specialists, writers, journalists, psychologists, Pulitzer and Nobel prize winners – and more.  
Cary Library's goal is to include at least one representative work by Lexington authors in our Lexington Authors collection, located in the Reading Room. In some cases, additional or duplicate works may be found in our Adult or Children's circulating collections marked with a "Local Author" sticker, or in our local history collection. 
Unfortunately, space, staff time and budget restrict our ability to collect more comprehensively. Donations of materials by Lexington authors are greatly appreciated! 
We have included here a listing of works by Lexington authors in the Minuteman Library Network catalog. Additional items may be found by searching for a particular author or title.  
Whether they were born and raised in Lexington or lived here during their professional lives or as retirees, we are honored to claim these authors as our own.
Representative authors
Some of Lexington's best-selling and award-winning authors include the following. Clicking on each author's name will take you to a listing of their works. 
Herbert Benson (1935-2022), author of the best-seller The Relaxation Response. His groundbreaking work established the modern field of mind body medicine. 
James MacGregor Burns (1918-2001), author of the award-winning Roosevelt: the Soldier of Freedom (1971 Pulitzer Prize and National Book Award). 
Christopher Bing (1959- ), illustrator of The Midnight Ride of Paul Revere by Henry Wadsworth Longfellow (2001 School Library Journal Best Books of the Year, 2002 American Library Association Notable Books for Children; nominated for the 2007 Beehive Children's Picture Book Award). 
Noam Chomsky (1928- ), prolific linguist, philosopher, scientist, historian, logician, social critic, and political activist, and author of numerous books. 
Peter Diamond (1940- ), economist, winner of Nobel Memorial Prize in Economic Sciences 2010. 
Rachel Dratch (1966- ), comedian, actor, and author of Girl Walks Into a Bar--: Comedy Calamities, Dating Disasters, and a Midlife Miracle.
Henry Louis Gates, Jr. (1950- ), award-winning educator, film maker, literary critic, historian, scholar and creator of the six-part PBS documentary series, The African Americans: Many Rivers to Cross, which he wrote, executive produced and hosted (2013 Peabody Award and NAACP Image Award).  
Lev Grossman (1969- ), fantasy writer, author of The Magicians (2010 Alex Award).
Jon Kabat-Zinn (1944- ), scientist, writer, and meditation teacher known especially for bringing his work in Mindfulness-Based Stress Reduction (MBSR) into mainstream medicine and psychology. 
Stephen Krensky (1953- ), prolific author of children's books, including Play Ball, Jackie! (Nominated for 2016 Nutmeg Children's Book Award) and the Lionel series. 
Salvador Luria (1912-1991),  Nobel Prize-winning microbiologist and author of Life: the Unfinished Experiment (1974 National Book Award in Science).
Howard Nemerov (1920-1991), American poet, twice Poet Laureate Consultant in Poetry to the Library of Congress, and author of The Collected Poems of Howard Nemerov (1978 National Book Award for Poetry and Pulitzer Prize for Poetry). 
Katherine Hall Page (1947- ), mystery writer, author of The Body in the Belfry (1991 Agatha Award winner for Best First Mystery Novel) and The Body in the Snowdrift (2006 Agatha Award for Best Mystery Novel).  
Jane Sutton (1950- ), writer, teacher and author of many children's books, including Me and the Weirdos (ALA/CBC Children's Choice Award).  
Edward O. Wilson (1929-2021 ), American biologist, researcher, theorist, naturalist and author of groundbreaking works including The Ants (1991 Pulitzer Prize). 
For more information about Cary Library's Lexington Authors collection, please call the Main Desk at 781-862-6288 or Ask a Librarian.