Item request has been placed!
×
Item request cannot be made.
×
Processing Request
Image: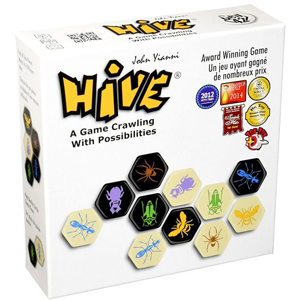 Description:
This award winning board game is a fight to see who can be the first to capture the opposing Queen Bee!
Each bug piece plays a role in protecting your own Queen Bee while trying to capture your opponent's Queen.
Keep one eye on the hive and the other on your opponents reserves—one wrong move will see your Queen Bee quickly engulfed!
For 2 players, ages 9+