Menu
Summer Hours
9:00 AM - 9:00 PM
School Year Hours
9:00 AM - 9:00 PM
Item request has been placed!
×
Item request cannot be made.
×
Processing Request
Image: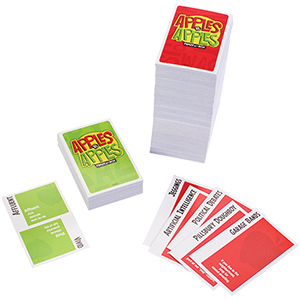 Description:
Card game for 4-10 players, ages 12+ Select the card from your hand that you think is best described by a card played by the judge. If the judge picks your card, you win that round. Everyone gets a chance to be the judge. Each round is filled with surprising and outrageous comparisons from a wide range of people, places, things and events.