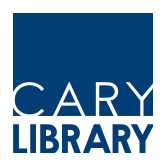 Menu
School Year Hours
9:00 AM - 9:00 PM
Summer Hours
9:00 AM - 9:00 PM
Meeting Rooms & Study Rooms
Item request has been placed!
×
Item request cannot be made.
×
Processing Request
Meeting Rooms

The Cary Library's meeting room spaces will not be available for outside meetings during the fall of 2021. During this time we will be upgrading meeting room technology.
Given the ongoing uncertainty of the COVID-19 virus and the absence of an approved vaccine for our youngest patrons, the Cary Library will host fall programs either outdoors (weather permitting) or virtually.
If you are interested in offering a program to the public here at the Cary Library, please use our Suggest a Program form and a member of our Programming Team will be in touch.
Study Rooms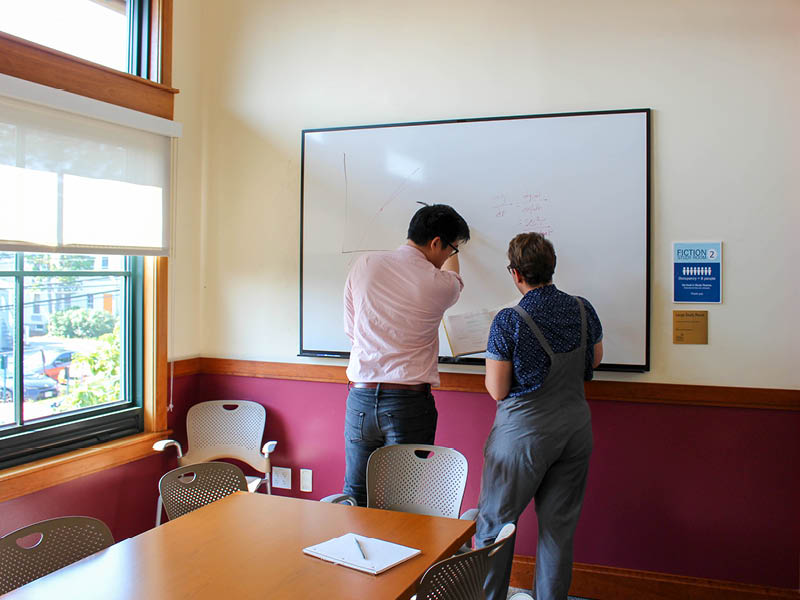 Read our complete Study Room Policy.     
First come, first served
Two-hour limit per day
No Shows:  Reservations are void after 15 minutes
Sign-up sheets will be posted daily on the door of each study room
Self-service sign up for same-day only
Maximum Occupancy
Reading Room - 2 people max.
Study Rooms #1 and #4 - 3 people max.
Study Rooms #2 and #3 - 8 people max.