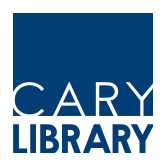 Menu
School Year Hours
9:00 AM - 9:00 PM
Summer Hours
9:00 AM - 9:00 PM
Current & Upcoming Exhibits
Item request has been placed!
×
Item request cannot be made.
×
Processing Request
Currently there are no exhibitions featured at the library. As of September 2021, we are hoping to feature exhibits in our gallery spaces again. Continue to check our website and in the meantime, if you are interested in featuring your artwork at the library, fill out our application.