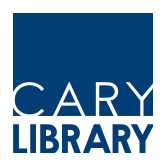 Menu
School Year Hours
9:00 AM - 9:00 PM
Summer Hours
9:00 AM - 9:00 PM
Item request has been placed!
×
Item request cannot be made.
×
Processing Request
For everyone's safety:
In accordance with the Town of Lexington's COVID-19 Public Health Mandate, face coverings are required for all library patrons. This mandate applies to all individuals over the age of 2, regardless of vaccination status. Individuals who are unable to wear a face covering due to a medical condition or disability are exempted from this mandate.
Masks are required at all times for everyone
Food and drink are not allowed inside the library.
Building capacity and time limits:
We no longer have time limits for visits. The Teen Space does have a capacity of 35. 
Most of our regular services are now available, including:
Desktop computers (in the Commons on the Main Level & in the Teen Room) 
Printing and scanning
Some study rooms
Laptops and iPads
Micro USB and Lightning portable battery packs for charging mobile devices
Services not yet available include:
Children's play area
Meeting rooms 
Book Donations:
At this time, we must temporarily stop taking adult and children's book and media donations. For more information, see the Friends of Cary Library's News. 
Cary Out contactless pickup: 
A limited number of pickup appointments are available for those who need them. See our Cary Out page for more information.
If you are not comfortable entering the building, please contact us to discuss how we can make library services available to you.